IT'S HERE!!!
THE COLOR MY BUNDLE PLR SALE
PLR Coloring Content & Training Event Starts now, 9 AM EST!
Hint: If the page is not active yet, give it a few minutes and come back!
Thursday February 17, 2022 – Sunday February 27, 2022
See my contribution in the pic below!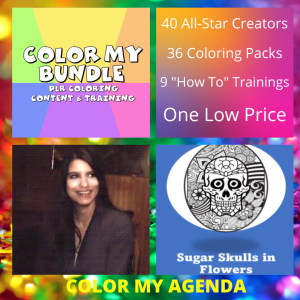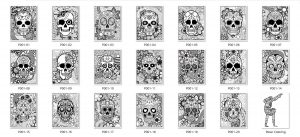 It's time to jumpstart your low content coloring business with a bonanza of low content coloring packs and 8 "How to" trainings courses. 40 of us creators including myself, have just launched the best bundle of PLR coloring content and "How to" training that you have ever had the opportunity to see, let alone own.
You have a chance to buy the coloring bundle or the training bundle OR both for an incredible low price….
That's not all, I am putting together special bonus packages, AND a coupon to get even more products if you grab the bundle from me!
So here is what you will get from me using THIS LINK.
If you buy Bundle One, The Coloring Packs Only for $27, you will get my Fairy Bundle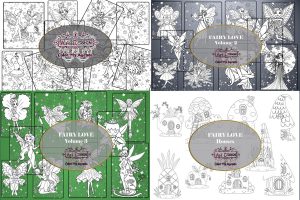 Four coloring book bundle - 3 Fairy Love and 1 Fairy Houses
39 pages to print and color in PDF format, resell them as is, or sell individual pages.
PPTX files of all 4 books to edit and rebrand. PLR licence included for the PowerPoint edits.
Great for kids and adults of all ages.
If you only want to purchase the Training for $27, you will get Bonus 2
4 outstanding coloring books, 3 you can sell or use commercially,
and my Travel The World Coloring Book with PLR.
WANT BOTH BUNDLES, NO PROBLEM!
Buy the PREMIUM BUNDLE for a saving, $47, and get both my bonus bundles together.
The retail value of the bundle is $1402 WOW! Only $47!
And THAT isn't all, if you buy either bundle by themselves, you will get a $25 coupon for anything in the Color My Agenda store. OR if you buy both the Premium Coloring and Training Bundle, I will give you a 50 dollar coupon to Color My Agenda for anything in the store, and either coupon is good for 4 months.
So if you don't see something you want this month, you can hold off till you do!! I promise there are lots of new items waiting to be added to the store.
In order to get your coupon, just send me your receipt for EITHER or BOTH products,
and you will get an exclusive coupon created just for you.
Here is the link to purchase this awesome deal!